Art After Dark, Frozen
January 21 @ 6:30 pm - 9:30 pm
Event Navigation
Frozen 
Join local artist Tyler Dianocky as he guides you through this painting of Elsa and the Water Spirit Nokk. This painting is done Acrylics on a Large 18″ X 13″ Wood Panel. There will be a Stencil or image transfer for character assistance as well. No Drawing skills necessary.
Teen friendly.

Get ready for a FUN evening of painting, creativity, entertainment, laughs, great music and food. Old Montreal Hotdog and Poutine have excellent food and a great drink menu so come early if you like for dinner. Attendees can and are encouraged to add and change whatever they like in the painting. You can and will complete this painting! 
---
This painting will come pre-sketched and there are 3 main parts to it.
1- Back Ground and trees
2- Characters and Foreground 
3. Highlights, Shadows and Details
To give us enough time to work on the subject of the painting we will work quickly to get the background down. Then we can relax and focus more time on creating our characters. 
EXPERIENCE LEVEL: Easy
LOCATION: Old Montreal Hotdog and Poutine
DATE: Tuesday, January 21st, 2019
TIME: 6:30pm-10:00pm 
PAINTING: Frozen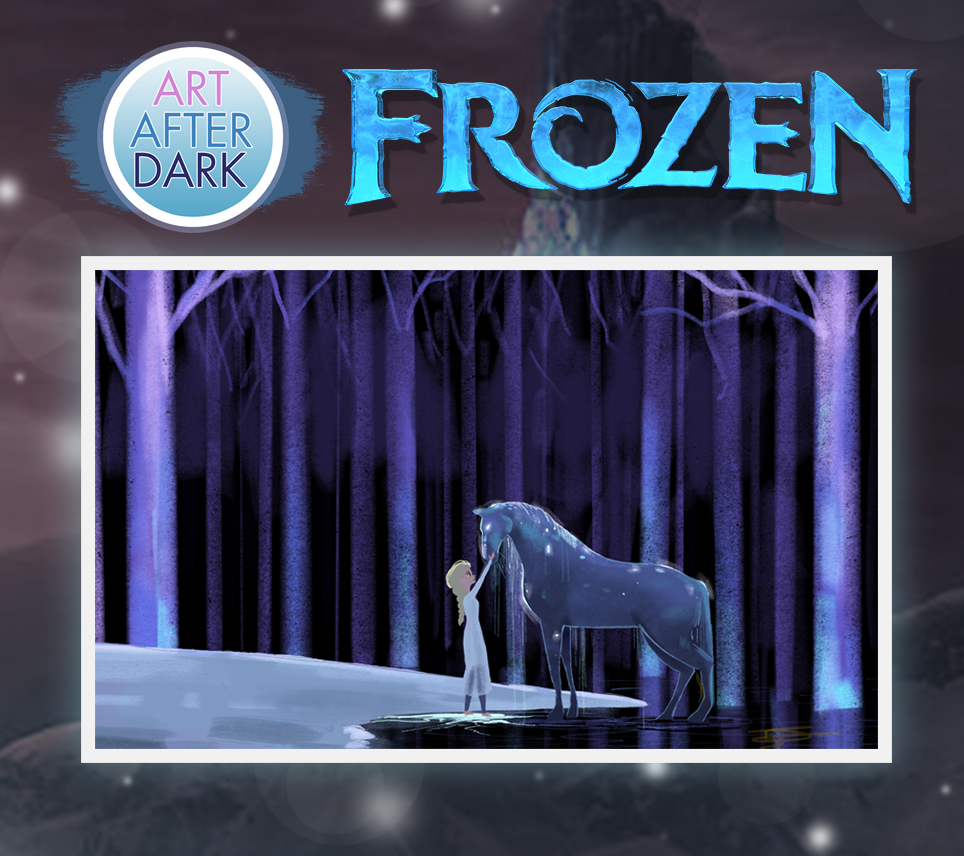 What's included?
-Painting supplies: paint, brushes, easel, and canvas. The canvas is yours to take home at the end of the evening.
– Healthy benefits from a stimulating activity
 -A great time with friends!!
---
***Due to the nature of the limited Ticketed event tickets need a min of 48 hours notice for cancellation. It is the responsibility of the purchaser to sell the ticket or find another person to fill the space if you cannot attend after the 48 hour period.
***If the event is SOLD OUT. There is no refunds or exchanges as it is a limited, live ticketed event. 
(If this does happen, ticket holders can sell their tickets to people on the waitlist or post on the event forum.
* This is a live public event with live photography and video recordings; taken by and used by either individuals or Art After Dark. 
*** Regular ticket price is $45.
*** This event is 14+
www.artafterdark.ca